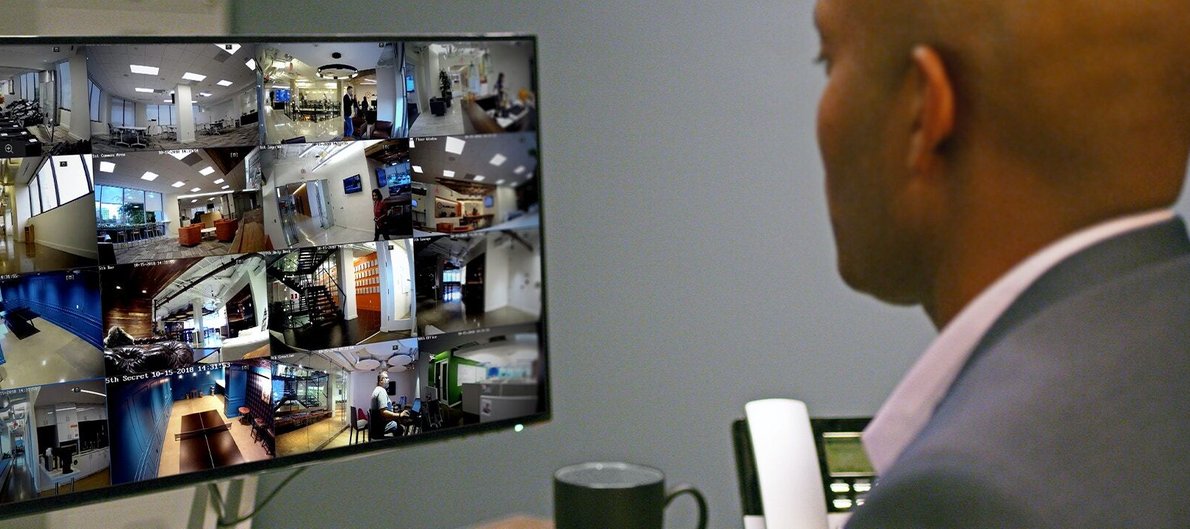 Video Surveillance
Finally, the commercial security platform that grows with your business. Our cloud-managed video surveillance combines cloud storage, 24/7 health monitoring, and intelligent analytics to ensure footage is available when you need it most and can be easily found and shared.
A solution for any application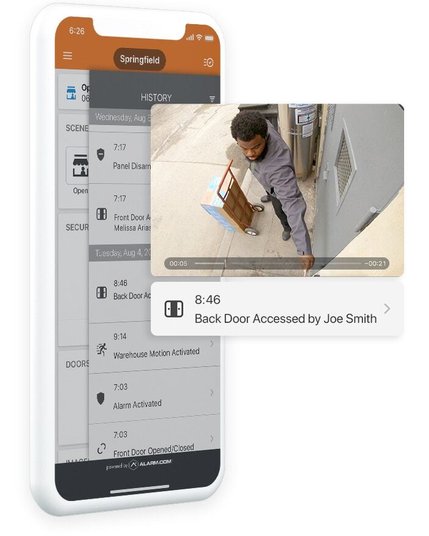 Find video that matters
Instead of manually searching through hours of footage, search for important events. And jump straight to corresponding footage on your 24/7 video timeline.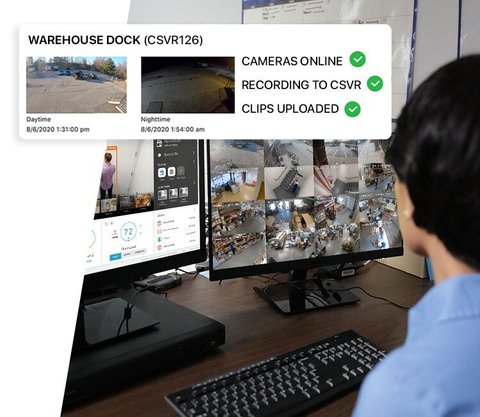 24/7 video health monitoring
Ensure your cameras are online and recording, keep tabs on the number of days of storage you're archiving, and confirm your camera views are unobstructed with video health reporting and alerts.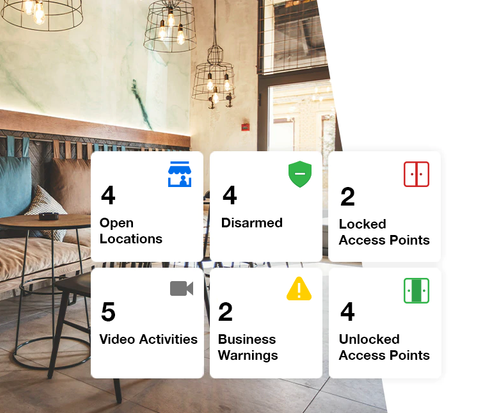 Real-time control of every location
The Enterprise Dashboard gives you ultimate control of your alarm arming state, door locks and schedules, thermostat set points and more for all business locations.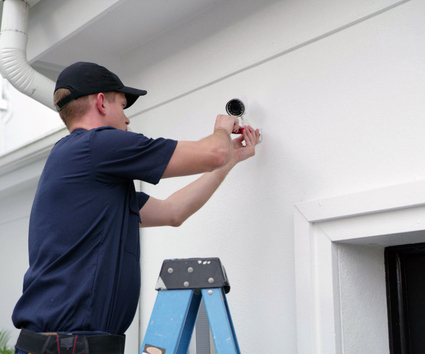 Get Alarm.com for Business
SmartWired for Business technology is professional installed and serviced by commercial business security experts. They will make sure, whether it's one or many locations, your business is taken care of.